The Mochi Robotics Kit with more adventure packs
Mochi Robotics Kit: Starter 4 Book Adventure Pack
Includes: Mochi Bear, Lego-compatible Rover, Programming Board with coding blocks, and 4 adventure sets (Planets, Animals, Earth, Biology)

Mochi Robotics Kit: Essential 6 Book Coding Adventure Pack
Includes: Mochi Bear, Lego-compatible Rover, Programming Board with coding blocks, and 6 adventure sets (Planets, Shapes, Numbers, Letters, Colors, Animals)
Mochi Robotics Kit: Extended 12 Book Coding Adventure Pack
Includes: Mochi Bear, Lego-compatible Rover, Programming Board with coding blocks and 12 adventure sets (Planets, Colors, Numbers, Letters, Shapes, Animals, Earth, Time, Fruits & Vegetables, Biology, Good Habits, Words)
$335
$439
Save 23% or $104
Single Adventures for Mochi
Each adventure set includes: story map / story book / storyteller SD card / craft pieces / lego connectors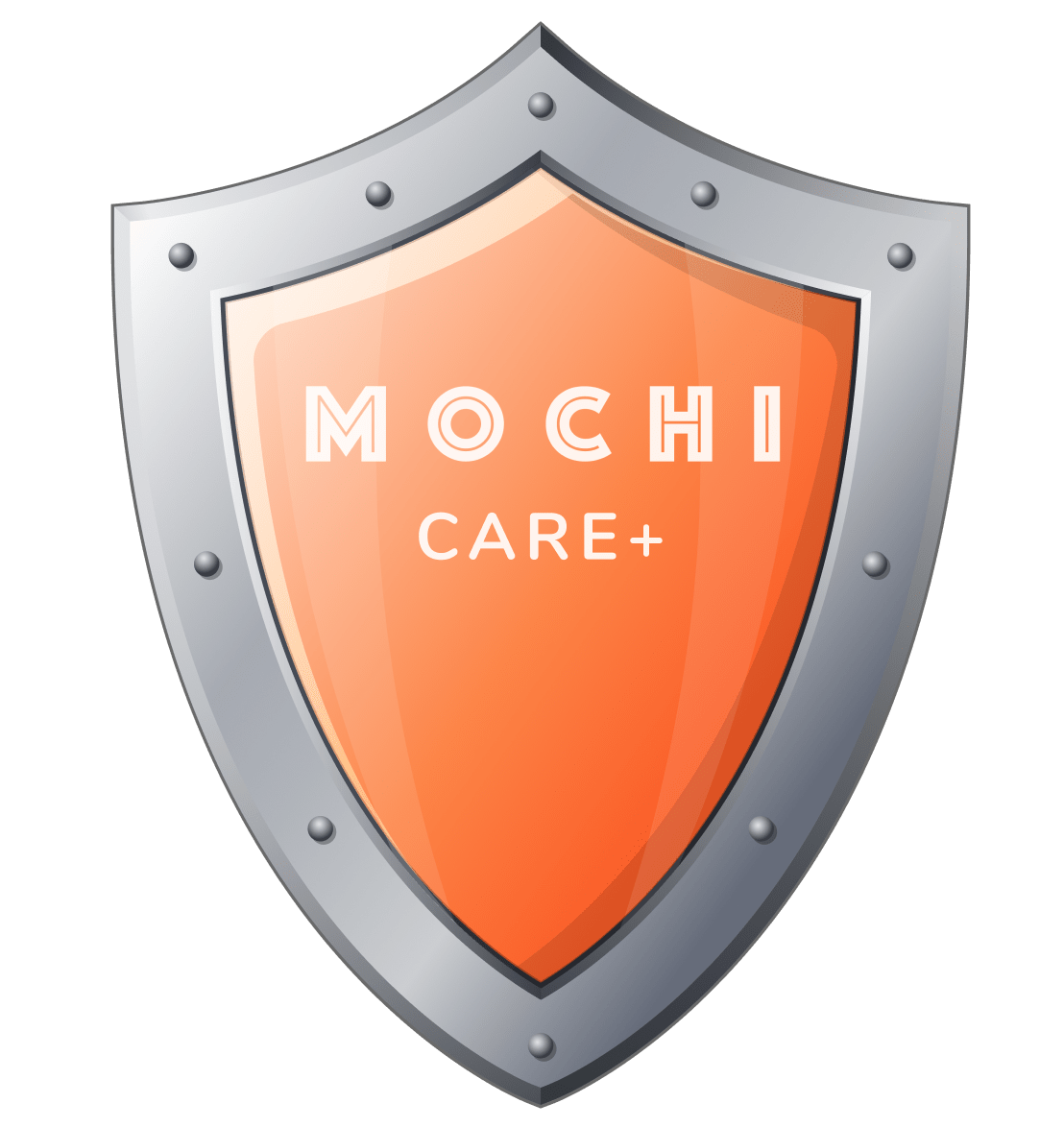 MochiCare+ for All Mochi Products
The Mochi Protection Plan allows you to replace parts for up to 2 years after you receive your Mochi Robotics Kit
Coding Blocks

Sets

Additional coding blocks for more epic adventures
Additional

products

You may also like
Mochi Bear

A curious bear who loves adventures and teaching programming concepts
What

age

is Mochi suitable for?

Mochi was originally developed to foster early childhood literacy and creative/computational thinking in our own children, ages 3-6. We've designed the experience so that children as young as 3 can engage in creative, self-directed play. But even children ages 6-8 receive tremendous value from the Mochi experience, as they are just starting to read by themselves at this age, opening up a whole world of self-reliance, discovery and engagement.

Why this age group? Aren't

3 year-olds

too young to be coding?

The goal of Mochi is to foster children's creative and cognitive abilities. That they do it through computational thinking (a highly relevant 21st century skill) is a bonus! On a more pedagogical level, research shows that early childhood is the critical window for development — not only for cognition, but also for behavioral traits such as sociability, motivation, and esteem. From birth to age 6, children's constructive, creative, and motor abilities progress at an astounding rate. Exposure to high-quality learning experiences are particularly essential because they compound over a lifetime and into adulthood.

Study after study has shown that screens are extremely addicting and lead to developmental abnormalities if given to young children too early. Yet we all have screens in our pockets. Often, it's too easy to give our children a screen to occupy their boundless energy and time. We created Mochi to be a screen-free, multimodal learning experience to rival the screen. This way, our children can have healthy and safe play experiences while learning the basics of coding in the process. In addition, screenless play protects our children's eyes. It is safe, immersive, and hands-on.

More in The Economist, The Atlantic, and NYT.

How can you teach

coding without a screen

?

Mochi teaches the basics of queues, sequences, algorithmic thinking, action/causality, pattern recognition, loops, functions, decomposition and debugging all without needing a screen. Our learning sequence is centered around the computational thinking pillars of programming, logic, and problem-solving. The hardest part about teaching coding is breaking down abstract concepts into tangible ideas. By using physical items, Mochi as able to show difficult and abstract ideas through simple steps you can touch and manipulate. Through thousands of hours of research, we've shown that physical, hands-on learning is the best way for kids 3-6 to understand abstract ideas.

Do I need to download or

install anything to play

?

Nope! Mochi comes ready to play out of the box.

Is Mochi available in

other languages

?

Not yet, but we'd love to make it happen! For educators and parents who are interested in bringing locally adapted versions to their classrooms and homes, please ping our support

here

.

How many

Mochi

books

are available?

There are 12 books currently in our Mochi Story Library. The core kit come with 1 book. However, there are 11 additional story books ranging from colors, letters, numbers, and words, to animals, biology, and astronomy. Our books as sold as Story Packs. Each Story Pack comes with new interactive audio files (sounds, songs, feedback), a high-quality machine-washable fabric map, the accompanying full-color story book, and new coding blocks that introduce additional concepts.

We already know that bits and bytes will be the defining building blocks of the 21st century. We also know that children love stories.

We already know that bits and bytes will be the defining building blocks of the 21st century. We also know that children love stories.

Could stories be a form of creative play?

Mochi harnesses children's innate love for stories to introduce abstract programming concepts in a fun, low-barrier way. With hands-on blocks. With real-world, real-time outcomes. Without screens.

From tactile programming blocks to auditory narration, visual feedback to functional play, everything about Mochi is designed to let curiosity lead the way. Even our coding challenges are integrated with the adventures -- so that little learners start to see technology as a functional tool to enhance what they already know and love, rather than programming for programming's sake. Along the way, our tiny tinkerers build confidence in their ability to co-create real-world stories and events.

This healthy, hands-on introduction to technology is what we believe our youngest children need to succeed in our rapidly changing, globalizing world.

Instead of feeding our kids junk food for their growing minds (like Angry Birds and silly TV programs), why not give our children a smart, healthy, and screenless option for play?

We made Mochi today so our kids can succeed in the future.

Learn about the developmental effects of screen addiction on children on NPR, CNBC, The Atlantic, and The New York Times.